Become a Certified Conversation Designer
The certification program ensures high quality of your conversations design. It is supported by leading technology companies and continuously developed in collaboration with enterprises, technology companies, and research institutes.

Get certified and proof your skills in conversation design.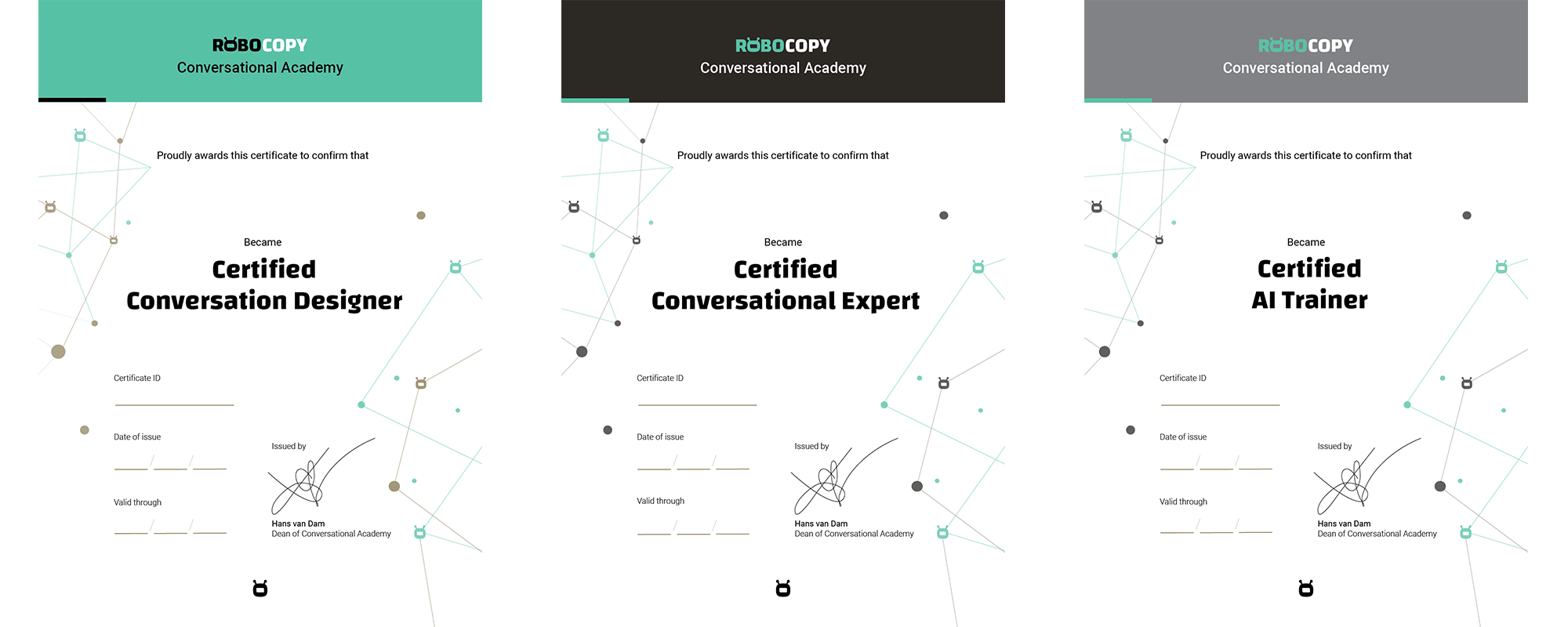 Certificates to support the entire team
There are many skills required to build a succesful conversation design team. Some are more technical, some more creative. With multiple certificates, you ensure that your team can take on every conversational challenge.
Conversation Designer
The Conversation Designer follows the Robocopy Conversation Design Process, creates sample dialogue and flowcharts, conducts user research (when needed) and validates design through Wizard of Oz testing.
Conversational Expert
The Conversational Expert is the expert copywriter that focuses on bot personality, tone of voice, and psychology. They also drive strategy and help with use case selection.
AI Trainer
The AI trainer is responsible for intent scoping, implementing dialogues, analyzing data, and running AB-tests. The AI trainer adds workload to the backlog of the Conversation Designer.
How it works
To earn you certification, you have to successfully complete the certification process. This consists of the online test and the writing assignment. Both have to be completed two weeks after you receive the personalized link for your certification.
Earn your certificate
Take the conversation design course to ensure you understand all crucial aspects of human-centric conversation design. The course materials are carefully developed to prepare you for the exam and support you in your daily work.